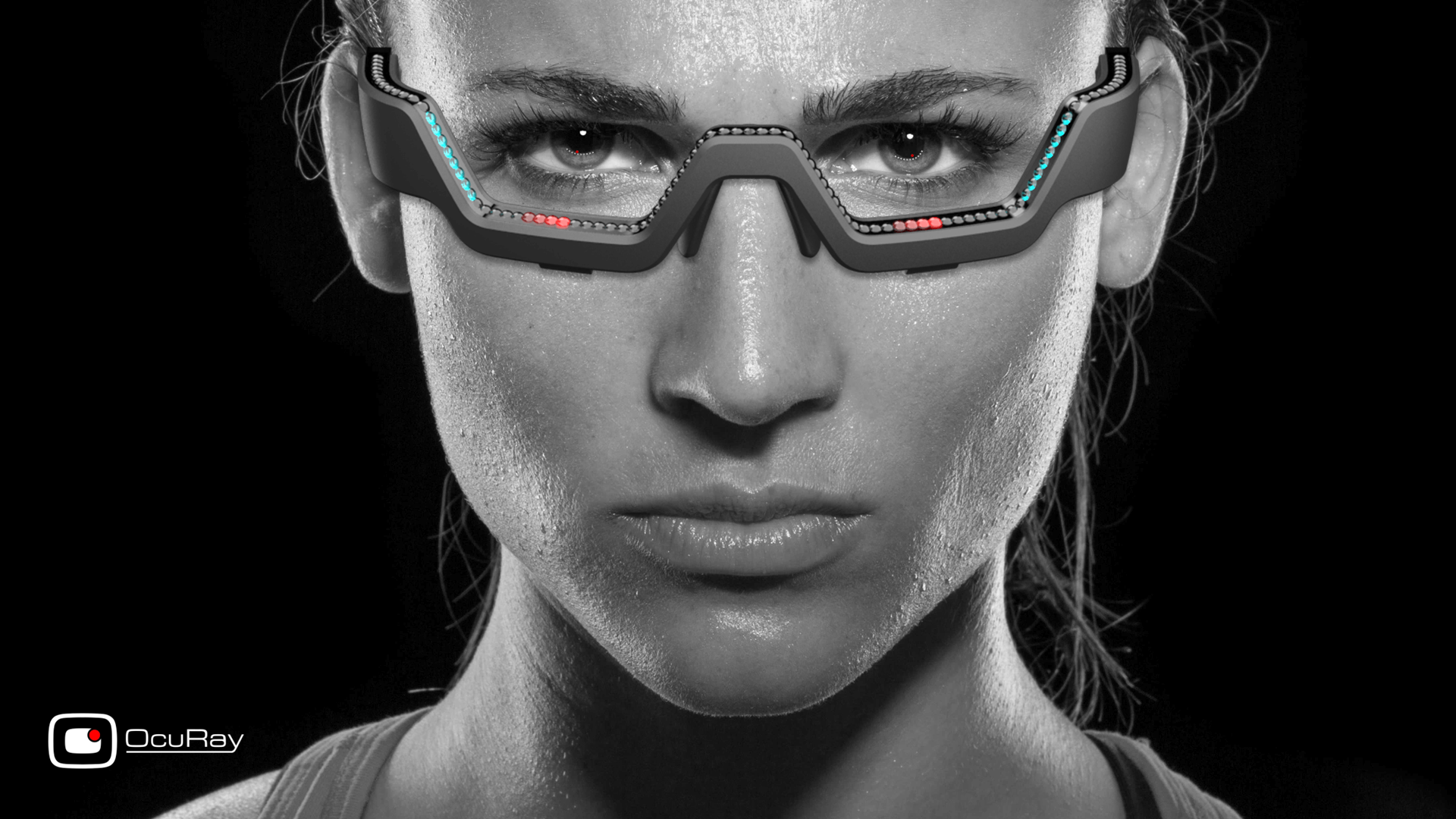 Evolution Optiks Partners with John McEnroe Tennis Academy to Develop Neuro Fitness Training Wearable.
 Christ Church, Barbados – August 18, 2023
 Evolution Optiks Limited announced today that it had entered into a partnership with the John McEnroe Tennis Academy (JMTA), through its division OcuRay. The primary goal is to apply cutting-edge light field technology to elite training methods to develop a state-of-the-art neuro fitness training wearable that takes tennis training to the next level.
While in the past, top sports training focused mostly on physical fitness, nutrition, and psychology, extensive research has been done recently on the role of vision in sports performance. Over 80% of input in sports is visual, so excellent dynamic vision skills and neuro-visual processing are imperative to being a top athlete. At an average incoming serving speed of 160 km/h (100 mph), a tennis player needs to absorb, process and analyze, at a glance, a maximum amount of information on ball flight, distance to net and lines, position of the opponent, and react to the shot, in a split second. This involves the precise coordination of about 20 different neuro-visual skills such as vergence, depth perception, dynamic visual acuity, contrast sensitivity, eye teaming, peripheral vision, eye-brain-body connection, balance, and visual reaction time, just to name a few. These skills, tuned by activity, can be learned and perfected with practice, and this is where OcuRay's FalconFrames™ comes into play.
Dr. Anne Reuter, a top neuro-optometrist specializing in neuro-cognitive and athletic vision performance and the official sports vision doctor of JMTA, comments: "As a college student and competitive soccer player, I went through a vision training program, so I know from first-hand experience how much of a difference great vision skills make to a person's athletic as well as school and work performance. Now that I am coaching people myself to optimize their vision, I appreciate that FalconFrames will unlock a whole new set of possibilities for athletes of all skill levels. It is just the perfect training device."
FalconFrames is a vision-based wearable born out of years of light field innovation with built-in gaze-tracking that analyzes eye movement and uses a dynamic linear light field array with retina-tracking guide lights to give visual cues on where to look, in real-time. It is an ultralight wearable that is designed to be used while training and to complement the athletes seamlessly, rather than distract them from the game. It interfaces with a smartphone app that allows the user to follow preset training routines with increasingly challenging settings, set goals, track progress, compare performance with others, or train with the guidance of a coach. It can also integrate with existing health and wellness apps.
"We are delighted to partner with such a renowned and experienced sports academy. This is a major new chapter in training for just about any athlete or sport. We have spoken with trainers and pro athletes in tennis, soccer, and racing, and it was always the same story: The physical condition of an athlete can be trained to perfection, but that is simply not enough. The connection between eyes, brain and body is the missing link, and we are developing FalconFrames precisely for that", says Raul Mihali, President and CEO of Evolution Optiks. "Working with the coaches at JMTA to adapt FalconFrames to the specific requirements of tennis and develop the training routines best suited for the sport is a privilege. It is truly exciting to provide a technology that can bridge the gap between good and great."
Bennett Schlansky, the Senior Managing Director of JMTA, says: "The device has enormous potential to enhance the performance of our students. Our goal is always to develop complete players, and to give them an edge, and to this end, the importance of excellent vision skills cannot be stressed enough. We look very much forward to testing and using this piece of high-end technology in our programs."
The John McEnroe Tennis Academy was founded in September 2010 by tennis legend John McEnroe in partnership with SPORTIME Clubs. JMTA's flagship location is at SPORTIME Randall's Island in Manhattan, with additional locations in Syosset, Long Island, in Lake Isle Park, Westchester, and in Amagansett in the Hamptons. A new JMTA site will be launched at SPORTIME Port Washington this fall ath the storied former Port Washington Tennis Academy location, where John and Patrick McEnroe, and many other legends, trained as juniors. This will bring the total number of JMTA tennis courts to 96, serving more than 2,000 players annually. JMTA works to recruit the most talented and highly motivated young athletes in the New York Metropolitan area and beyond, but also caters to other committed players striving to be the best they can be. Their on and off-court training programs include athletic training, mental toughness, video analytics, educational seminars, college placement assistance, and more. In 2020, Forbes named JMTA one of the top tennis academies in the United States.  www.sportimeny.com/jmta
Founded in 2014, Evolution Optiks Limited specializes in light field technology and is on track to becoming a leader in digital innovation. The primary categories of interest are vision-adapted and multi-view displays, optometry tools, and light field display solutions. Potential applications of light field technology can be found in consumer solutions, advertising, and media, medicine, automotive, and avionics.
Contact:
Evolution Optiks Limited.