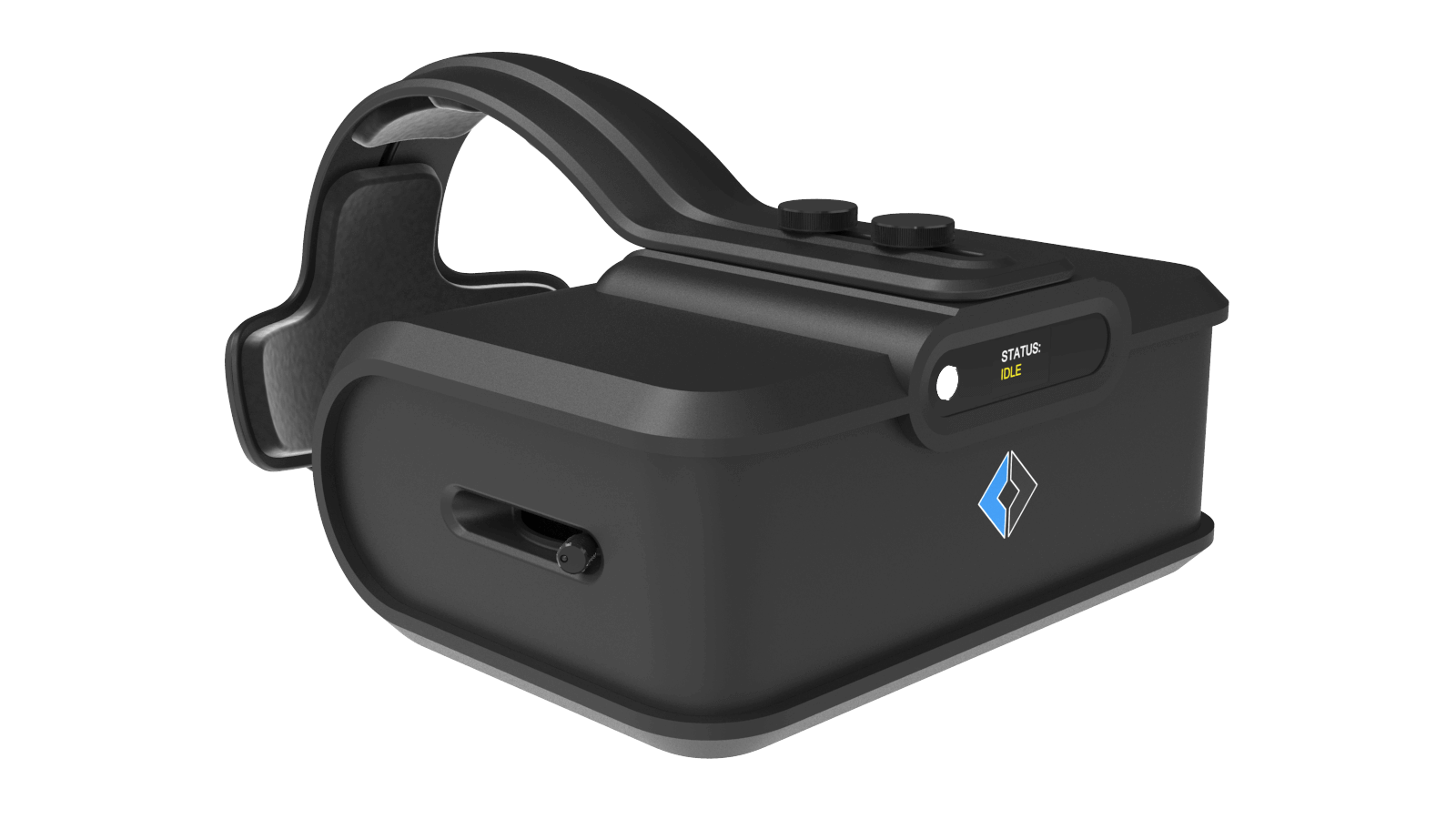 Christ Church, Barbados – September 12, 2023
Evolution Optiks Limited, a privately held company specializing in light field technology, announced today the start of a clinical study of its DeCon device for the evaluation of human vestibular disorders. The purpose of the prospective, single-site, randomized, controlled study is to compare the performance of the DeCon system to the current state-of-the-art in videonystagmography, a technology for testing inner ear and central motor functions by tracking eye movements in reaction to visual stimulation and positional changes. Up to 25 subjects will be enrolled in the study and undergo nine different tests with both devices at a clinical site in New York State.
The vestibular system includes the parts of the inner ear and brain that process the sensory information involved with controlling balance and eye movements. Illness or injury to these processing areas may result in vestibular dysfunction. One very common cause of vestibular disorders is external trauma to the brain such as a fall, a blow or jolt to the head, often related to motor vehicle accidents or sports injuries. Using state-of-the-art hardware and software, DeCon facilitates the diagnostics of vestibular dysfunction by providing access to dozens of established neurological tests, based on visual input from the patient.
"Our DeCon unit, which is intended to be marketed under our brand name NeuroDynamiks™, relies on proprietary technology that allows for tracking and analysis of involuntary movements of the eyeball in response to stimuli within the head-mounted device. These data are simultaneously recorded on the device and, if required, can be made available remotely for interpretation by a qualified medical practitioner", says Raul Mihali, President and Chief Executive Officer of Evolution Optiks Limited. "DeCon's lightweight portable design and telehealth capabilities as well as the use of light field technology are the key factors that set it apart from typical alternatives. This study allows us to compare DeCon's performance to the industry standard."
Dr. Mehrdad Golzad of NYC Medical & Neurological Offices where the study is conducted, a board-certified doctor of brain injury medicine and neurology with broad expertise in traumatic brain injury related balance disorders, acknowledges: "This clinical study brings a new and highly promising approach to vestibular screening and rehabilitation. A device like this would be an asset at every sports venue, school, or construction site as well as in every ambulance."
Dr. Anne Reuter, a well-regarded specialist in neuro-optometry, binocular vision, and neurological rehabilitation and the principal investigator of the study, comments: "The fact that DeCon extracts all relevant data directly at the site of the accident or injury and a trained practitioner may not even have to be physically present is of real interest. It allows for rapid diagnosis and treatment decision-making. This is a great development in sports and accident medicine."
Founded in 2014, Evolution Optiks Limited is commercializing an extensive and ongoing portfolio of innovation and is on track to revolutionizing how digital information is being consumed. The company's primary categories of interest are optometry instruments, neuro-optical screening and training devices and, more broadly, it is exploring solutions based on vision-adapted, multi-view and light field displays, with applications in medicine, consumer solutions, advertising and media, automotive and avionics.